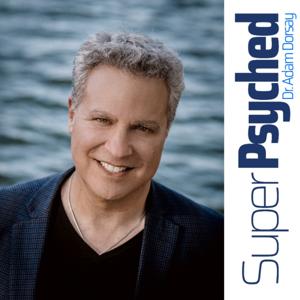 SuperPsyched with Dr. Adam Dorsay
By SuperPsyched ©
What's SuperPsyched with Dr. Adam Dorsay about?
SuperPsyched is an award-winning podcast dedicated to improving your life with tools gained from interviewing world-class experts inside and outside the field of psychology. SuperPsyched will help get you more of what you want as well as gentle warnings to help you avoid things you don't. See you there!
The content on SuperPsyched is for informational use only and not intended to diagnose or provide any type of healthcare treatment.