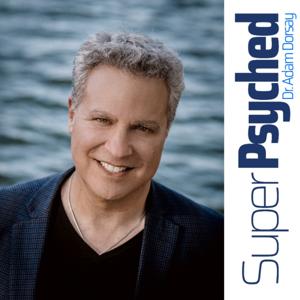 SuperPsyched © with Dr. Adam Dorsay
By SuperPsyched ©
What's SuperPsyched © with Dr. Adam Dorsay about?
SuperPsyched © is a podcast dedicated to supercharging your life with the best in Psychology Education. Each episode contains fun, fascinating, high-quality psychological content gained from interviewing top experts inside and outside the field of psychology. SuperPsyched © gives you tools to get you more of in life as well as gentle warnings to help you avoid things you don't. See you there!
The content on © SuperPsyched is for informational use only and not intended to diagnose or provide any type of healthcare treatment.