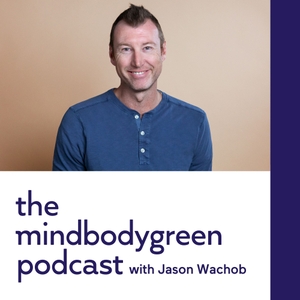 Jason Fung, M.D.: "Cancer is something that can hide—it can change, and the immune system is our best chance of trying to take away the hiding places." 
Fung, a nephrologist, fasting expert, and author of The Cancer Code, joins mbg co-CEO, Jason Wachob, to discuss how you can get ahead of cancer, plus:
*Why immunotherapy is the third (and hopefully last) paradigm of cancer*
*What you can do to manage your risks of cancer*
*The connection between sugar & cancer*
*What cancer treatment will look like in five years*
*Which blood tests to ask for to stay ahead of cancer prevention*
Enjoy this episode! Whether it's an article or podcast, we want to know what we can do to help here at mindbodygreen. Let us know at: [email protected] Also be sure to check out Fung's book, The Cancer Code, which you can find at https://thefastingmethod.com/book/the-cancer-code.