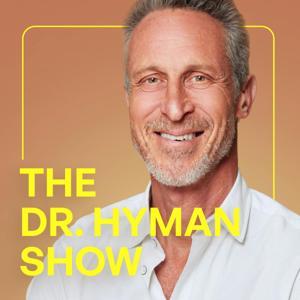 This episode is brought to you by BiOptimizers, InsideTracker, and Rupa Health.   When we think about optimizing health, we need to think about redesigning life in a way that supports a healthspan that matches our lifespan. But sadly, most of us know more about our cars or iPhones than we do about our bodies. One of the greatest downfalls of that is that many people don't trust our bodies' natural ability to heal. Today, I'm so excited to talk to an old friend and pioneer of integrative medicine whose work has guided my path as a doctor, Dr. Andrew Weil. We take a deep dive into the body's innate healing capacity and how food is our greatest ally to support that process. 
Dr. Andrew Weil is a world-renowned leader and pioneer in the field of integrative medicine. Combining a Harvard education and a lifetime of practicing natural and preventive medicine, he is the founder and director of the Andrew Weil Center for Integrative Medicine at the University of Arizona, where he is a clinical professor of medicine and professor of public health. A New York Times bestselling author, Dr. Weil is the author of 15 books on health and wellbeing, including Mind Over Meds: Know When Drugs Are Necessary, When Alternatives Are Better, and When to Let Your Body Heal on Its Own; Fast Food, Good Food; True Food: Seasonal, Sustainable, Simple, Pure; Spontaneous Happiness; Healthy Aging; and Eight Weeks to Optimum Health. He is the editorial director of DrWeil.com, the leading online resource for healthy living based on the philosophy of integrative medicine. He is also a founder and partner in the growing family of True Food Kitchen restaurants.   This episode is brought to you by BiOptimizers, InsideTracker, and Rupa Health.   BiOptimizers Magnesium Breakthrough is offering 10% off your next order at magbreakthrough.com/hyman with the code hyman10 at checkout.   InsideTracker is offering my community 20% off at insidetracker.com/drhyman.   Rupa Health is a place where Functional Medicine practitioners can access more than 2,000 specialty lab tests from over 20 labs. You can check out a free, live demo with a Q&A; or create an account at RupaHealth.com.   Here are more details from our interview (audio version / Apple Subscriber version): How studying botany at Harvard shaped Dr. Weil's perspective in medical school and beyond (7:31 / 3:45) Activating the body's own healing mechanisms to create health (15:26 / 11:41) Inflammation as the common root of chronic disease (19:26 /  16:03) Anti-inflammatory diet and foods (25:41 / 20:33) Understanding the mind-body connection (33:52 / 29:06) How to start incorporating healing practices into your life and your patient's lives (38:54 / 33:48)  The backwards economics of our current healthcare system (44:27 / 39:10) Staying healthy as you age (47:32 / 42:28) Dr. Weil's daily health practices (54:45 / 49:36) Emerging research on the therapeutic effects of mushrooms (56:42 / 52:18) 
Learn more about Dr. Weil and his work at his website, drweil.com. See acast.com/privacy for privacy and opt-out information.