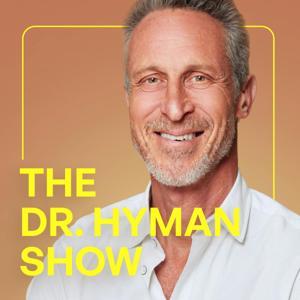 This episode is brought to you by Rupa Health, InsideTracker, and Vuori.
Today, as part of my Masterclass series, I'm answering questions submitted by my community through the new video app HiHo. I am joined by my good friend and podcast host, Dhru Purohit, to discuss a range of topics, including Lewy body dementia, the ketogenic diet, why fried foods are not a healthy choice, low thyroid function, gut health, and much more. Find a link below to follow me on HiHo and we may select your question for a future episode!
Dhru Purohit is a podcast host, serial entrepreneur, and investor in the health and wellness industry. His podcast, The Dhru Purohit Podcast, is a top 50 global health podcast with over 30 million unique downloads. His interviews focus on the inner workings of the brain and the body and feature the brightest minds in wellness, medicine, and mindset.
This episode is brought to you by Rupa Health, InsideTracker, and Vuori.   Rupa Health is a place where Functional Medicine practitioners can access more than 2,000 specialty lab tests from over 20 labs like DUTCH, Vibrant America, Genova, and Great Plains. You can check out a free, live demo with a Q&A; or create an account at RupaHealth.com.   InsideTracker is a personalized health and wellness platform like no other. Right now they're offering my community 20% off at insidetracker.com/drhyman.   It's the perfect time to upgrade your wardrobe! Vuori is offering my community 20% off your first purchase. Just head over to vuori.com/farmacy to claim this deal.
In this episode, we discuss (audio version / Apple Subscriber version):Functional Medicine treatment approach to Lewy body dementia (5:01 / 1:39) What a keto diet plan really looks like (27:30 / 22:15) How deep-fried foods affect our health (36:22 / 31:28) At-home testing (42:29 / 37:35) Leaky gut and low thyroid function (48:32 / 43:35) Treatment options for H. Pylori (56:23 / 51:31)  
Follow me on HiHo here.
Mentioned in this episode:The UltraThyroid SolutionThe Irritable Bowel Solution Dr. Izabella Wentz  Exploring alternative treatments for Helicobacter pylori infectionCurrent knowledge on alleviating Helicobacter pylori infections through the use of some commonly known natural products: bench to bedsideMedicinal plants in the treatment of Helicobacter pylori infections
See acast.com/privacy for privacy and opt-out information.