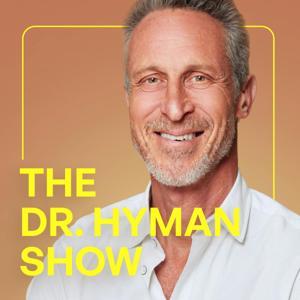 This episode is brought to you by Rupa Health and Mitopure.   Between 20 and 30 percent of all doctor visits are initiated due to lack of energy, or chronic fatigue. It is a common problem that plagues so many of us. Often we don't realize that the last thing we want to do—exercise—could be an easy solution to increasing our energy levels. When we create stress in the body from exercise or other stressors, also called hormesis, we can actually build back stronger as the body heals and repairs.   In this episode of my new Masterclass series, I am interviewed by my good friend and podcast host, Dhru Purohit, about all the things we can do to improve our energy levels. We also talk about how caffeine and sugar in your diet impact energy, as well as answer questions from our community about the value of napping, if MCT oil increases energy, and why fruit juice is not a great choice.
Dhru Purohit is a podcast host, serial entrepreneur, and investor in the health and wellness industry. His podcast, The Dhru Purohit Podcast, is a top 50 global health podcast with over 30 million unique downloads. His interviews focus on the inner workings of the brain and the body and feature the brightest minds in wellness, medicine, and mindset.
This episode is brought to you by Rupa Health and Mitopure.   Rupa Health is a place where Functional Medicine practitioners can access more than 2,000 specialty lab tests from over 20 labs like DUTCH, Vibrant America, Genova, and Great Plains. You can check out a free, live demo with a Q&A; or create an account at RupaHealth.com.   Mitopure is the first and only clinically tested, pure form of a natural gut metabolite called urolithin A that clears damaged mitochondria away from our cells and supports the growth of new, healthy mitochondria. Get 10% off at timelinenutrition.com/drhyman with code DRHYMAN10.   In this episode, we discuss (audio version / Apple Subscriber version):  Three things we can do to improve our energy levels (4:37 / 00:50)Three things that zap your energy (8:17 / 4:29) Steps to evaluate chronic fatigue (12:34 / 7:02) How to reduce fatigue and increase energy (15:37 /11:43)Evaluating caffeine consumption and if it works for you (18:24 / 14:17) Why blood sugar management is important for optimal energy (20:42 / 16:49) What I do to support my energy level (27:22 / 23:25)Questions from our community (39:26 / 35:37)   Mentioned in this episode: Try This: Why You Need a Coffee Break and How to Do It New Barn Organics Almond Milk OmegaQuant Levels
See acast.com/privacy for privacy and opt-out information.