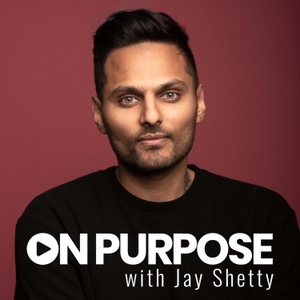 Lessons can be learned anytime, anywhere, and at any given situation. These lessons are packed with learning that will help us grow to become a better person. Some are easily learned, some leave lasting and painful memories.
For the past twelve months, we all have been trying to adapt to the new normal, to a completely different way of life for our own safety and everyone else around us. Last year was a true test of mental strength, emotional awareness, and physical agility to endure and persevere in any adversary. 
In this episode of On Purpose, Jay Shetty shares lessons he learned in the past year as he tried to stay on top of his life and remain connected to the people close to him.  
Grab a copy of your own Think Like A Monk book now!
Head over to samatea.com/onpurpose to find out your Tea Personality!
Key Takeaways:
00:00 Intro
02:51 Reflect on the lessons you've learned every year
04:41 Lesson #1: Focus on the input and the intention, detach yourself from the result
10:55 Lesson #2: You can't always find joy and happiness but you can always find meaning and service
14:52 Lesson #3 Remind yourself of the gifts brought by terrible situations
16:00 Lesson #4: We have to learn to celebrate people while they are alive
19:35 Lesson #5: Look at how we are controlled by fear
21:39 Lesson #6: Digital friendships can go deeper
23:45 Lesson #7: Anything can be done in 48 hours
27:19 Lesson #8: There's never a better time to learn when you're not sure what's going on
28:24 Lesson #9: When you don't get what you want, you get more of what you need
29:29 Lesson #10: Solitude is as necessary as community 
30:18 Lesson #11: Invest in energy first, expertise second
30:53 Lesson #12: The mind has to be used by you for what you want to believe
Like this show? Please leave us a review here - even one sentence helps! Post a screenshot of you listening on Instagram & tag us so we can thank you personally!