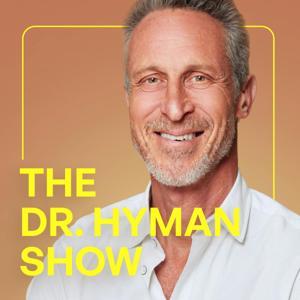 This episode is brought to you by Rupa Health, Athletic Greens, and Vuori.
Acne is the number-one skin condition in the United States, affecting not just millions of teenagers but an increasing number of adults under the guise of hormones. Typically, the first thing we reach for to deal with acne is a lotion, potion, or cream to apply to the skin—and conventional medicine doctors frequently prescribe birth-control pills. However, these approaches do not target the root cause of acne.
In this episode of my Masterclass series, I am interviewed by my good friend and podcast host, Dhru Purohit, about the biggest triggers of acne, why we all react differently, and the top nutrients for skin health. We also discuss some frequently asked questions from our community about acne during puberty and more.
Dhru Purohit is a podcast host, serial entrepreneur, and investor in the health and wellness industry. His podcast, The Dhru Purohit Podcast, is a top 50 global health podcast with over 30 million unique downloads. His interviews focus on the inner workings of the brain and the body and feature the brightest minds in wellness, medicine, and mindset.
This episode is brought to you by Rupa Health, Athletic Greens, and Vuori.   Rupa Health is a place where Functional Medicine practitioners can access more than 2,000 specialty lab tests from over 20 labs like DUTCH, Vibrant America, Genova, and Great Plains. You can check out a free, live demo with a Q&A; or create an account at RupaHealth.com.   AG1 contains 75 high-quality vitamins, minerals, whole-food sourced superfoods, probiotics, and adaptogens to support your entire body. Right now when you purchase AG1 from Athletic Greens, you will receive 10 FREE travel packs with your first purchase by visiting athleticgreens.com/hyman.   It's the perfect time to upgrade your wardrobe! Vuori is offering my community 20% off your first purchase. Just head over to vuori.com/farmacy to claim this deal.   In this episode, we discuss (audio version / Apple Subscriber version):The three biggest triggers of acne (4:45 / 1:37) Why we all react differently (6:50 / 3:31) Foods that can aggravate acne (9:30 / 4:44)Sugar as a main cause of acne (11:15 / 8:00)The importance of evaluating gut health (13:56 / 10:40) Hormonal shifts and why birth control may not be the answer to combating acne (15:17 / 12:13)Nutrients for skin health (24:13 / 16:22)Questions from our community (27:07 / 22:04) See acast.com/privacy for privacy and opt-out information.