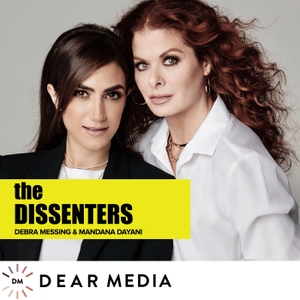 The Dissenters with Debra Messing and Mandana Dayani
By Dear Media, Mandana Dayani and Debra Messing
What's The Dissenters with Debra Messing and Mandana Dayani about?
Debra Messing is an actor, philanthropist and global icon. Mandana Dayani is an entrepreneur, attorney and creator/co-founder of I AM A VOTER. And they are the biggest nerds you've never met.

Join them on their journey as they scour the earth to discover and introduce you to The Dissenters: the incredible people who just made the decision one day to chase their purpose and do extraordinary things. Learn how a stay at home mom took on the NRA and built the largest grassroots movement in our country, and how a college student went on to pass over 30 laws to protect sexual assault survivors. Together, they will prove that you actually can do anything you believe in, with absolutely no required experience. You just have to take the first step.