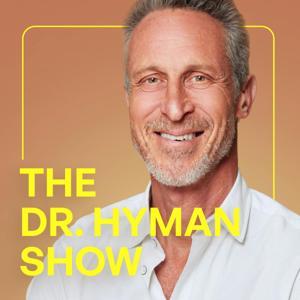 This episode is brought to you by Rupa Health, Athletic Greens, and InsideTracker.
Looking younger is not just about what creams you slather on your face; it's actually an inside job. Treating your body well on the inside has numerous health benefits, including the quality and appearance of your skin. The skin can reflect the level of inflammation in the body, poor gut health, or even food allergies. 
In this episode of my Masterclass series, I am interviewed by my good friend and podcast host, Dhru Purohit, about what we can do to support the body—and the skin. We discuss why essential fatty acids, organ meats, and hot and cold therapies are all important, and so much more.
Dhru Purohit is a podcast host, serial entrepreneur, and investor in the health and wellness industry. His podcast, The Dhru Purohit Podcast, is a top 50 global health podcast with over 30 million unique downloads. His interviews focus on the inner workings of the brain and the body and feature the brightest minds in wellness, medicine, and mindset.
This episode is brought to you by Rupa Health, Athletic Greens, and InsideTracker.   Rupa Health is a place where Functional Medicine practitioners can access more than 2,000 specialty lab tests from over 20 labs. You can check out a free, live demo with a Q&A; or create an account at RupaHealth.com.   Right now, when you purchase AG1 from Athletic Greens, you will receive 10 FREE travel packs with your first purchase at athleticgreens.com/hyman.   Right now InsideTracker is offering my community 20% off at insidetracker.com/drhyman.   In this episode, we discuss (audio version / Apple Subscriber version):Testing to evaluate aging in your body (4:44 / 1:53)Looking at the external impact of internal health (11:17 / 8:25)  The importance of essential fatty acids (14:59 / 12:07) Nutrient density of organ meats for skin health (19:52 / 15:30) Hot and cold treatments (22:31 / 18:00) The impact of stress on appearance (31:09 /26:38) Why we need to focus on hydration (38:06 / 33:38)Foods to eat and not to eat (43:00 / 38:24) Questions from our community (46:58 / 42:29) 
Mentioned in this episode: Commune "The Lab" Why Zebras Don't Get Ulcers LyteShow Electrolytes EWG Skin Deep The Wrinkle Cure OmegaQuant  See acast.com/privacy for privacy and opt-out information.