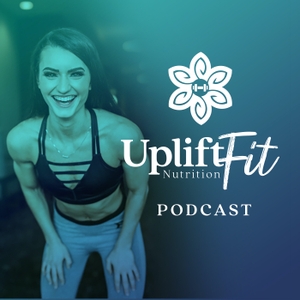 Ep. 104- Thyroid, Gut, & Hormonal Health 101 & Nutrition Myth Busting
11.14.2019 - By UpliftFit Nutrition
Repost from a guest episode I did with Jason Phillips on the All In Performance Podcast! So much info in this episode so check it out (: I talk about thyroid, gut, hormonal health, nutrition myths, reverse dieting & dieting strategies, and more!!
Link to my NEW online course "Exposing the Root" & free wbinar "Optimizing Nutrition for Thyroid & Gut Health": https://exposingtheroot.teachable.com
Your trusted resource for giving you the knowledge, strategies, & confidence to take your health back into your own hands! Have you been told you're experiencing thyroid issues? Has a physician sent you for blood-work but failed to thoroughly explain the results? Are you frustrated and confused about what is going on and what you can do to finally feel like yourself again? Do you think you're not reaching your health or fitness goals because of your gut or thyroid?
Exposing the Root will guide you through the in's and out's of gut and thyroid health. You will no longer have to piece together information from instagram posts. You have questions and we have the answers.
(PRESALE ENDS Nov. 22nd)
My info:
Website: www.upliftfit.org
Instagram: www.instagram.com/faithandfit
Twitter: www.twitter.com/laceyadunn
Email: [email protected] OR [email protected]