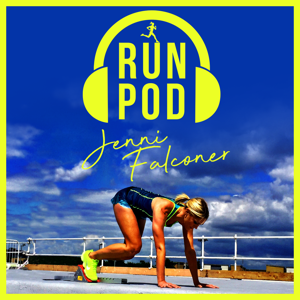 Will Goodge
07.23.2021 - By RunPod
It's been said many times, everyone has their own reason to run - whether that be for fitness, mental health, weight loss, a personal challenge or for some, it is a mechanism to help cope with grief.
In this episode of RunPod, Jenni is joined by Will Goodge whose first run was only a few years ago along a boardwalk in California. It was a pivotal moment in his life, one that he associates with extreme joy. Within a year, life had done a complete u-turn. His mum had lost her battle with cancer and he was looking for something to help him cope with his grief. This is where the running comes in….
Will started running on days that meant something to his mum, Christmas, her birthday and then progressively he challenged himself a little more until he was running the length of the country, raising money in her honour.
It's a truly inspiring story of someone who's reason to run was to partly escape, yet by running, he's found something that's now become a huge part of his life.
Enjoy.