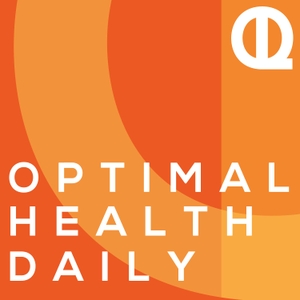 Optimal Health Daily
By Dr. Neal Malik | Optimal Living Daily
What's Optimal Health Daily about?
Why bother searching for the best blogs about health & fitness when it can be found and read for you? Think of Optimal Health Daily as an audioblog or blogcast.
Optimal Health Daily is a podcast created for those looking to improve their lives one step at a time. We bring you the best content from blogs and other resources and read it to you, so that you don't have to waste your time finding and reading blogs yourself--listen during your commute, workout, regular routines, or during your down time 5 days a week and improve your life one step at a time. Each episode brings you a reading from a popular blog post or resource--practical and actionable information that has been proven to be worthy of large audiences.
Current sites and authors include:
ZenHabits.net - Leo Babauta
StevePavlina.com - Steve Pavlina
Sivers.org - Derek Sivers
BenGreenfieldFitness.com - Ben Greenfield
JCDFitness.com - JC Deen
NiaShanks.com - Nia Shanks
NegharFonooni.com - Neghar Fonooni
GoodLifeZen.com - Mary Jaksch
and more being added!
Subscribe now--your optimal life awaits!
*Optimal Health Daily has received permission from the original authors to read content on this show.