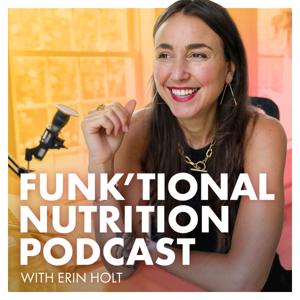 The Funk'tional Nutrition Podcast
By Erin Holt
What's The Funk'tional Nutrition Podcast about?
Holistic Health | Real Food Nutrition | Functional Medicine | Mind-Body
Honest and eye-opening conversations with functional nutritionist Erin Holt. Erin shares insight into hot topic nutrition, plus interviews with thought leaders in the functional medicine and wellness world. Get informed and empowered with this funky spin on mainstream health information.