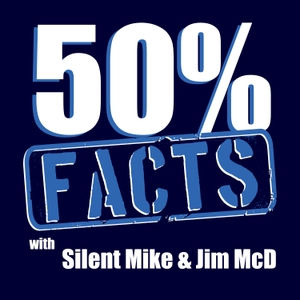 How do you bounce back mentally from injury? w/Dr. Johnson
04.03.2019 - By 50% Facts
For a lot of athletes, physical recovery from injury is only half the battle. How long does it take to learn to trust your body again? 
Does the mental aspect affect everyone or are some people just immune? What approaches do professional athletes take to get their heads back in the game?
Dr. Johnson draws on his experience working with athletes and executives to offer observations about what makes high performers tick, and strategies to help the rest of us.