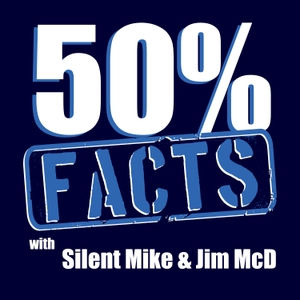 Is Cracking & Popping Your Joints a Bad Thing? w/Dr. Jordan Shallow
02.27.2019 - By 50% Facts
We've all heard the old tale about cracking your knuckles and arthritis, but what about your neck, back and all the other parts of you that crack and pop?
Is there actually a connection to arthritis?
Why do chiropractors and other manual practitioners pop or "adjust" your back or neck?
What about shoulders, hips, and knees that pop on their own?
Does any of this relate to overall joint health?
Dr. Jordan Shallow is a chiropractor and competitive powerlifter helps us understand what's up.