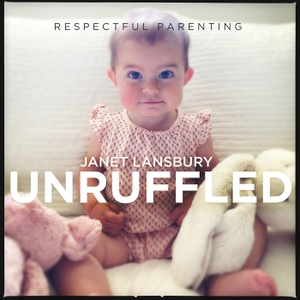 Respectful Parenting: Janet Lansbury Unruffled
By JLML Press
What's Respectful Parenting: Janet Lansbury Unruffled about?
Each episode addresses a reader's parenting issue through the lens of Janet's respectful parenting philosophy.
Janet is a respected parenting adviser, author, and guest lecturer whose website (JanetLansbury.com) is visited by millions of readers annually. Her work informs, inspires, and supports caregivers of infants and toddlers across the globe, helping to create relationships of respect, trust, and love. Her best-selling books "No Bad Kids: Toddler Discipline without Shame" and "Elevating Child Care: A Guide to Respectful Parenting" are available in all formats at Amazon, Apple, Barnes & Noble, and free at Audible (https://adbl.co/2OBVztZ) with a subscription. Episodes of "Sessions," a collection of intimate recorded phone consultations with parents, are available exclusively at SessionsAudio.com.
Recommended Best Parenting Podcast by "The Washington Post" and "Early Childhood Education Zone"
Copyright JLML Press (2018) All Rights Reserved