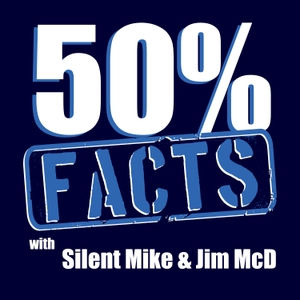 Should everybody be bodybuilders? w/Eric Helms & Omar Isuf
07.24.2019 - By 50% Facts
Once again, we take on this question with that help of guests Eric Helms and Omar Isuf. With the known injury rates of many sports…including or maybe especially strength sports…maybe we should all just…be bodybuilders? Unpacking this question inevitably leads to more questions like these:
Can you actually call bodybuilding a sport?
Is bodybuilding style training actually safer in terms of injuries?
Do you have to use performance enhancing drugs?