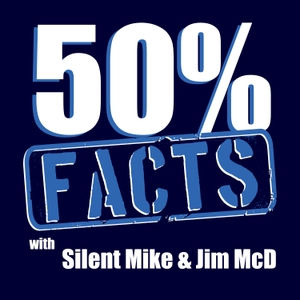 Should guys avoid eating soy? w/Dr. Mike Israetel
08.14.2019 - By 50% Facts
Seems like society makes a lot of rules for guys. Should not eating soy be one of them? Soy contains phytoestrogens…chemical cousins to one of the human female sex hormones. Should we be worried?
Dr. Mike Israetel joins us to set the record straight.
A cofounder of Renaissance Periodization, Dr. Mike Israetel​ holds a PhD in Sport Physiology from East Tennessee State University.