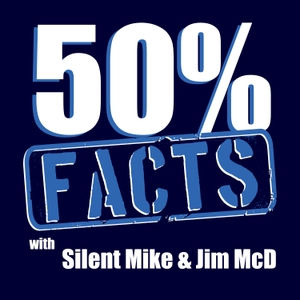 What Are Carbohydrates (and Why Is Everybody So Mad at Them)? w/Eric Helms
12.13.2018 - By 50% Facts
Our second episode is a look at a second macronutrient: carbohydrates.
After a quick discussion about the fact that we're probably both HSP (Highly Sensitive People), we talk about some of our goals for the show and ways that you can get involved.
We run down some of our basic "knowledge" about carbs, but were left with a few questions.
Then, we bring in Eric Helms, PhD. to help us get our facts straight. Before it's over, he also warns of the dangers of "PubMed Ninjas."