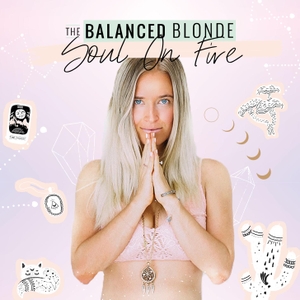 Best of the Show! As The Balanced Blonde is on hiatus, today Jordan is re-releasing this incredible episode with Jessie De Lowe. Jessie De Lowe is a co-founder of How You Glow, the host of the Madly Forever podcast and an amazing art therapist, yoga teacher and manifesting goddess!
Jordan has had a few manifestation sessions with Jessie, and she had such a beautiful experience! In this episode, Jordan and Jessie talk all about the magical things that Jessie has created for herself, her relationships, and her life. Jessie is SUCH an expander for Jordan, especially in the sense that Jessie doesn't stand for negative self-talk, and refuses to compare her life to others. This episode is full of so much high vibe advice, inspiration, and all things manifestation!
We'd like to thank HUMNutrition.com (https://www.humnutrition.com/) , don't forget to use the discount code SOUL at checkout to get 20% off your first order!
Hemp-infused Max Salve (https://www.curednutrition.com/product/cured-hemp-infused-max-salve/) , a roll-on balm for pain relief. Use the code BLONDE to get a mint tincture or anything else at <a...