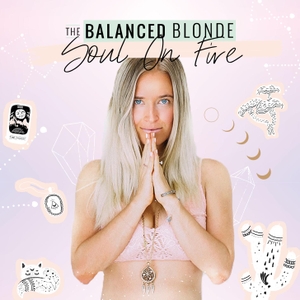 As a teenager, Kelly Noonan Gores had hugely swollen glands on her lymph nodes for a year and tried many different treatments. Nothing worked until a chiropractor suggested she drink apple cider vinegar, and then the glands returned to their normal size in a week. These and other experiences led to Kelly's keen interest in holistic healing modalities and the making of her documentary, Heal, which is now on Netflix. This week Kelly joins Jordan to talk about how our bodies are more miraculous than we could ever imagine, how the film came to be and the evolution of its success. Heal includes interviews with leading healers such as the Medical Medium, Michael Beckwith, Marianne Williamson and Deepak Chopra.
Are you #OnShrooms yet? Jordan has been loving (http://foursigmatic.com/BLONDE) to get 15% off of your order!
(https://www.curednutrition.com/) for 10% off. 
You know how much Jordan loves her probiotics! Silver Fern has the proper amount of strains of bacteria in their probiotic, so it can actually arrive alive in your intestinal tract. (That's what you want!) Head on over to Silver Fern's website and use the code BLONDE for 20% off your order. And don't forget to listen to Silver Fern chief nutritionist Charity Lighten's episode! Jordan just loves their probiotic, and the plant protein powder (it's chocolate flavored!)
To learn more, and for the complete show notes, visit: http://www.thebalancedblonde.com/podcast/
Resources:
Learn more: (http://www.healdocumentary.com/)
Facebook: @healdocumentary
Instagram: @healdocumentary
Instagram: @kellygores
Read: The Biology of Belief
Read: Dying To Be Me
Watch: The Secret
The Balanced Blonde is a production of Crate Media