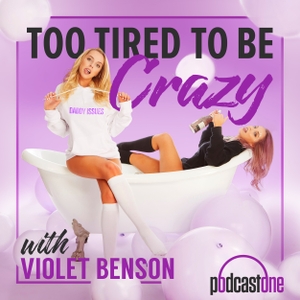 I start the podcast in tears but quickly remember that I can be a sad bitch n still being a bad bitch. I CAN DO BOTH and then give you some killer advice.
From why I'm single, the proper sext that will leave him jizzing his pants, how to tell if he's into you, and what to do if he's not.
I then get into EXACTLY, step by step, of what you need to do to win a breakup and get him to beg you back.
I end the podcast with why you've been ghosted and how to get over it.
Thank you so much for listening! Don't forget to subscribe, and follow me on IG at @TooTiredToBeCrazy
See you next Thursday!